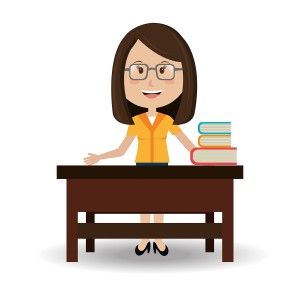 Elaine's Florist & Gift Baskets offers flowers in Houston for teachers day, which is May 3, 2016. Surprise your children's teacher with a stunning floral arrangement this year!
The history of Teacher's Day
The National Education Association states that the origin of National Teacher's Day is believed to be around 1944, when a teacher from Arkansas named Mattye Whyte Woodridge began to reach out to leaders in politics and education. Woodridge eventually got in contact with Eleanor Roosevelt, and, in 1953, congress of officially declared a National Teacher Day. While congress only observed National Teacher day that year, the NEA continues to observe it. Eventually, the event was chosen to be celebrated on the first Tuesday on the first full week of May.
Why give flowers?
Teachers play a crucial role in your children's formative years; they work hard each and every day to teach your children the fundamentals of their education, and, at times, teachers need a reminder that their work is not taken for granted. With the daily hustle and bustle of teaching kids and grading papers, teachers need an extra reminder that they are appreciated. A beautiful floral arrangement this teachers day is a great gift idea that will instantly make your teacher happy and will brighten up their classroom.
Let Elaine's create a unique arrangement for your beloved teacher!
The team at Elaine's will create a floral arrangement especially for your teacher. Start the process by calling us at 713-661-6788.
For flower delivery and a list of zip codes we service to, visit our website. You can also visit our location at 4782 Beechnut, Houston, Texas 77096. For quality flowers in Houston, Elaine's Florist is the ideal choice. As a florist with recognition from the Houston press, we will utilize our creativity and experience to create a floral arrangement that will stand out.