Motherhood is something that should be celebrated year round. Every year though, we do take the time to show how much we appreciate the moms in our lives. Whether you are celebrating with your mom, wife, daughter, or mother in law, make sure they know how special they are to you by getting them gorgeous Mother's Day flowers. As a Houston florist, we can help you make a unique bouquet for each of the mom's in your life without breaking your budget. Below are some of the blooms we recommend for Mother's Day flowers — but do not let this list limit your selection! What is most important is that you get an arrangement that your loved one will cherish, so we encourage you to think outside the box!
Roses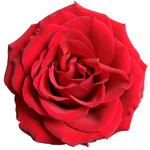 This may seem like a rather traditional pick, but the variety of colors that roses can come in make this bloom particularly versatile. Roses also have a long tradition with motherhood: they were sacred to the Greek goddess Isis, seen as the ideal mother, and they also symbolize the Virgin Mary. In addition to the traditional red, roses can come in pink, yellow, blue, and white.
Irises

These delicate blooms add an elegant touch to any arrangement. The iris symbolizes affection and warmth, and can come in a variety of colors, including while, blue, and magenta. They make fantastic accent flowers as well as serving as wonderful centerpieces.
Tulips

Typically compared to roses due to their rarity and elegance, Tulips are a fantastic flower for a Mother's Day arrangement. Also coming in a variety of hues, red tulips are seen to symbolize a deep love, but can express sweet charm and simple joy when yellow. Due to their beauty and elegance, tulips are frequently seen as the only flower in an arrangement, but can be combined with a variety of other blooms to make gorgeous bouquets.
Lilies
Lilies are very much considered to be a spring flowers and are therefore fitting for Mother's Day. Our florists generally add a few calla lilies or white lilies to mixed bouquets on Mother's Day, adding an extra touch of grace to our arrangements.
Blooming Plants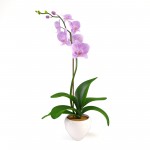 If your mother likes to care for plants, you can always get a blooming plant, such as an orchid or azaleas. These typically live longer than arrangements and continue to bloom after you have delivered the gift, spreading a pleasant aroma throughout the house for weeks to come.
This year, get the moms in your life Mother's Day flowers that they will enjoy. As a Houston florist, we can deliver flowers anywhere throughout the Houston metro area, allowing us to surprise her at home or at work! Call our shop at (713) 661-6788 or visit us online at http://elainesflorist.com/ to learn more about our arrangements and delivery services.