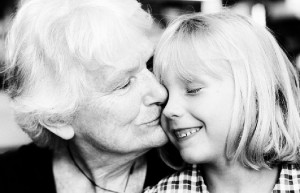 The unconditional love that you receive from a grandmother or grandfather completes your family. Grandparents' Day is this coming Sunday (9/8) and what better way to show them how much you care with a surprise flower arrangement or gift basket?? We've got some great options for everyone in the family: from Grandparents' Day flowers to delicious gift baskets.
Flower Arrangements for Grandparents' Day
Whether you plan on spending time with them or are simply not in town, Elaine's Florist can help you surprise your grandparents. We can help you design a custom bouquet with all of your grandmothers' favorite Houston flowers and deliver it directly to her house. She'll never see it coming and will love the gesture!
We have a few tips when ordering Grandparents' Day flowers:
Order ahead of time: Waiting until the last minute is more expensive and you run the risk of not being able to place the order.
Know your target: Make sure your get your grandmother an arrangement with flowers she enjoys and a color scheme that she likes.
Don't be shy: Spoil your grandparent's a bit! You know they did their best to spoil you!!
Gift Basket Treats for your Grandparents
Every grandparent is special, therefore we make sure to design and assemble unique baskets for each recipient. Gift baskets can come equipped with the following items:
Cookies
Nuts
Chocolate
Toffee
Candy
Salsas
Wines
Lotions
Bath Salts
Soaps
and much more!
If they have a sweet tooth or enjoy the simple pleasures in life, we have the right gift basket for them.
Don't miss this opportunity to send Grandparents' Day flowers and gift baskets! Order online today and have them delivered by the end of the week at http://www.elainesflorist.com/. Follow us on Twitter @ElainesFlorist1 to hear about our specials first!