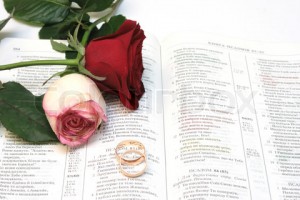 Wedding season is in "full bloom," if you will pardon the pun, and what better way to celebrate the season then with a recap of the rose, the ultimate wedding flower. With so many different colors to choose from, from the ever-popular red to the bright and joyous yellow, it can be hard to narrow down the perfect shade to represent you and your love story. To help, Elaine's, your Houston florist has made a handy list of some of the most popular colors of roses, and the symbolism behind them.
Red Roses, the Universal Symbol of Love
You can never go wrong with red roses, as they stand for passion, true love, and commitment. A gorgeous complement to a traditional white wedding, Elaine's Florist specializes in lush, fresh-cut red roses for a ceremony or reception.
Pink Roses, a Standard for Elegance
Lovely and poetic pink roses stand for appreciation and gratitude. Lighter pink roses can also symbolize admiration, and thus are a perfect addition to a mother of the bride corsage, or even a floral centerpiece. Elaine's carries a wide variety of different colored roses, including light and dark pink.
The Symbol of Purity, the White Rose
For those who want to decorate their Houston wedding or reception with the most beautiful of traditional flowers, the white rose is the perfect option. A universal symbol of honor, unity, and spirituality, the white rose is also sometimes called, "the bridal rose."
The Yellow Roses of Texas
While yellow roses are sometimes associated with platonic love, they also stand for the sun, and are a perfect option for a bright outdoor ceremony. There are many varying shades of yellow roses, from very pale all the way to a dark, almost orange shade. Elaine's Florist is the ultimate destination for luminous yellow roses, delivered all over Houston.